Delicious & Convenient Recipes
Dinnertime is Mina Time™. Looking for Inspiration?
Find the perfect recipe for any occasion
Turkish Chicken Vermicelli Soup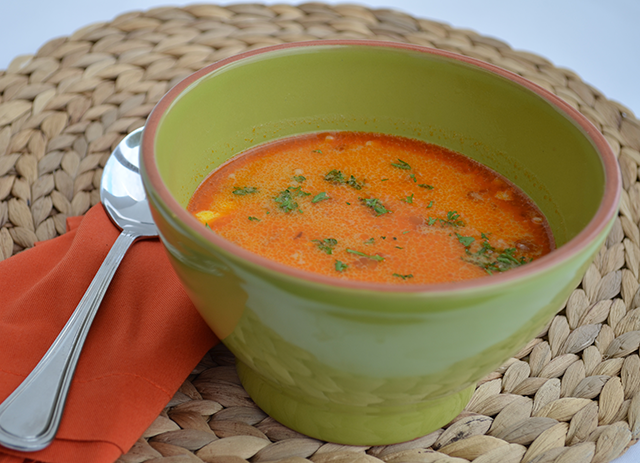 Prep Time:

5 min

Total Time:

1 hr 30 min

Servings:

6
A simple and hearty soup with a touch of spice and lots of flavour.
DIRECTIONS
HEAT oil in a large pot over medium. Add onions and sauté until soft, about 2-3 minutes. Stir in tomato paste and chili paste. Cook an additional 1-2 minutes. Pour in broth and add chicken legs.

BRING to a boil, reduce heat and simmer 40-45 minutes or until chicken pulls away easily from the bone. Remove chicken pieces and set aside. Skim off any oil from the surface of the broth. Add green chili and vermicelli to the pot. Return to a boil and simmer 10-15 minutes or until vermicelli is tender. Meanwhile, remove chicken from the bones and shred or chop. Add chicken to the soup. Discard bones and skin.

WHISK together egg yolks and lemon juice in a small bowl. Add a small amount of hot broth and stir to combine. Gently stir this mixture into the hot soup. Season with salt and pepper. Garnish with chopped parsley before serving.
Ingredients
1 tbsp (15 mL) Olive oil
1 Red onion, minced
2 tbsp (30 mL) Tomato paste
1 tbsp (15 mL) Red Chili paste
8 cups (2 L) Vegetable broth
2 Mina™ Chicken Leg Quarters
1 Green chili, halved lengthwise
½ cup (125 mL) Broken vermicelli pasta (broken into 1 inch (2.5 cm) pieces
Juice of half a lemon
3 Egg yolks
Salt and pepper
Chopped fresh parsley