Delicious & Convenient Recipes
Dinnertime is Mina Time™. Looking for Inspiration?
Find the perfect recipe for any occasion
Almond Curry Chicken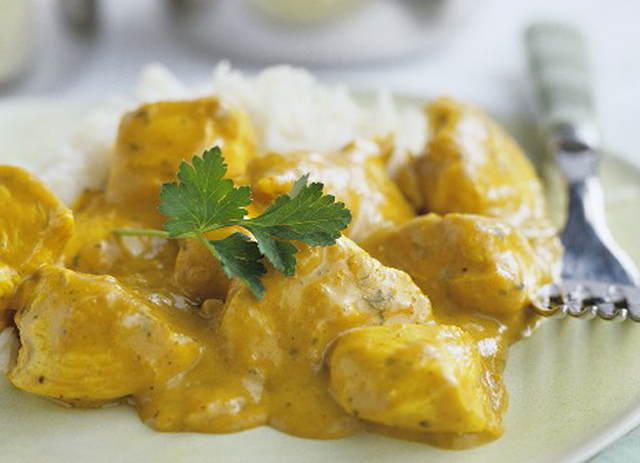 Prep Time:

15 min

Total Time:

50 min

Servings:

4
Nutty and spicy chicken curry warms the heart and soul. Fresh ginger, soothing cardamom, curry masala and almond blend together blissfully over basmati rice.
DIRECTIONS
PLACE chicken in bowl.

BLEND garlic, ginger, almond butter and water in a food processor or blender. Add to chicken and toss to coat.

HEAT oil in a large skillet over medium-high. Add chicken and cook until golden brown, about 10-12 minutes. Remove from pan and set aside.

ADD onion to the same pan and sauté 3-4 minutes. Add cardamom, curry masala and tomato. Cook 2-3 minutes. Return chicken to the pan, reduce heat to low and add sugar. Slowly stir in yogurt until fully incorporated. Season with salt and pepper. Stir in almonds before serving.
Ingredients
4 Mina™ Boneless Skinless Chicken Breasts, cut into bite size pieces
2 Cloves garlic, minced
1 tbsp (15 mL) Freshly grated ginger root
2 tbsp (30 mL) Almond butter
2 tbsp (30 mL) Water
1 tbsp (15 mL) Vegetable oil 1/2 tsp (2 mL) Cardamom
1 1/2 tsp (7 mL) Curry masala
1/4 cup (60 mL) Diced tomato
1 tbsp (15 mL) Sugar Salt and pepper
1 1/3 cup (325 mL) Plain yogurt
1/4 cup (60 mL) Toasted slivered almonds