Delicious & Convenient Recipes
Dinnertime is Mina Time™. Looking for Inspiration?
Find the perfect recipe for any occasion
Crusted Chicken Legs with Creamy Salsa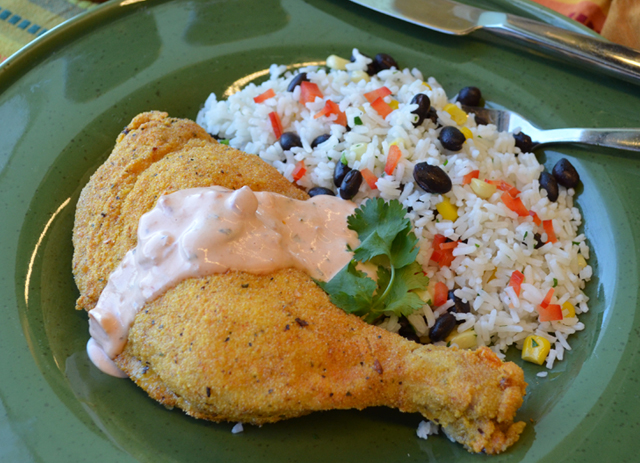 Prep Time:

10 min

Total Time:

55 min

Servings:

4
Cajon crusted chicken legs, doused in hot sauce and served with creamy tomato salsa for dipping.
DIRECTIONS
PREHEAT oven to 375°F (190°C).

PLACE flour in a shallow bowl. Season with salt and pepper. Whisk together eggs and hot sauce in a separate shallow bowl. Mix together cornmeal and Cajun spice in a third shallow bowl.

DREDGE chicken legs in flour followed by egg and finally the cornmeal to fully coat. Place the chicken on a parchment paper lined baking sheet.

ROAST cornmeal crusted chicken in preheated oven for 40-45 minutes or until the outside is golden and crisp and the internal temperature reaches 185°F (85°C).
MIX together salsa and mayonnaise. Drizzle over the chicken or serve on the side for dipping. Sprinkle with chopped fresh cilantro, if using.

Ingredients
1/2 cup (125 mL) Flour
Salt and pepper
3 Eggs
Dash hot sauce
1 1/2 cups (375 mL) Cornmeal
2 tbsp (30 mL) Cajun spice
1 Package (4 pieces) Mina™ Chicken Leg Quarters
1/2 cup (125 mL) Prepared salsa
1/2 cup (125 mL) Mayonnaise
Chopped fresh cilantro, optional