Delicious & Convenient Recipes
Dinnertime is Mina Time™. Looking for Inspiration?
Find the perfect recipe for any occasion
Glazed Chicken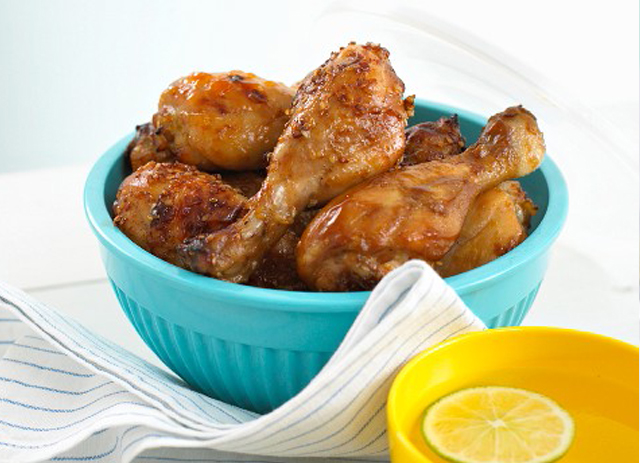 Prep Time:

15 min

Total Time:

1 hr 15 min

Servings:

6
Sticky and sweet chicken, with a sesame Asian flare is sure to please the pickiest eaters.
Ingredients
1 Package Mina™ Chicken Leg Quarters, split into thighs and drumsticks
Salt and pepper
1 cup (250 mL) Orange juice
2 tbsp (30 mL) Soy sauce
2 tbsp (30 mL) Honey
2 Cloves of garlic, minced
2 tsp (10 mL) Freshly grated ginger
2 tsp (10 mL) Sesame seeds
1 tsp (5 mL) Sesame seed oil
1/2 tsp (2 mL) Lime zest
1/4 tsp (1 mL) Red pepper flakes
DIRECTIONS
PREHEAT oven to 375°F (190°C).

SEASON chicken with salt and pepper and place in a re-sealable plastic bag.

WHISK together orange juice, soy sauce, honey, garlic, ginger, sesame seeds, sesame oil, lime zest and red pepper flakes. Pour over chicken, seal bag and place in the refrigerator for at least 30 minutes.

REMOVE chicken and place on a parchment paper lined baking sheet. Discard any leftover marinade. Cook chicken for 35-40 minutes, turning occasionally, until chicken has reached an internal temperature of 185°F (85°C).