Delicious & Convenient Recipes
Dinnertime is Mina Time™. Looking for Inspiration?
Find the perfect recipe for any occasion
Potato, Spinach & Grilled Chicken Strip Hash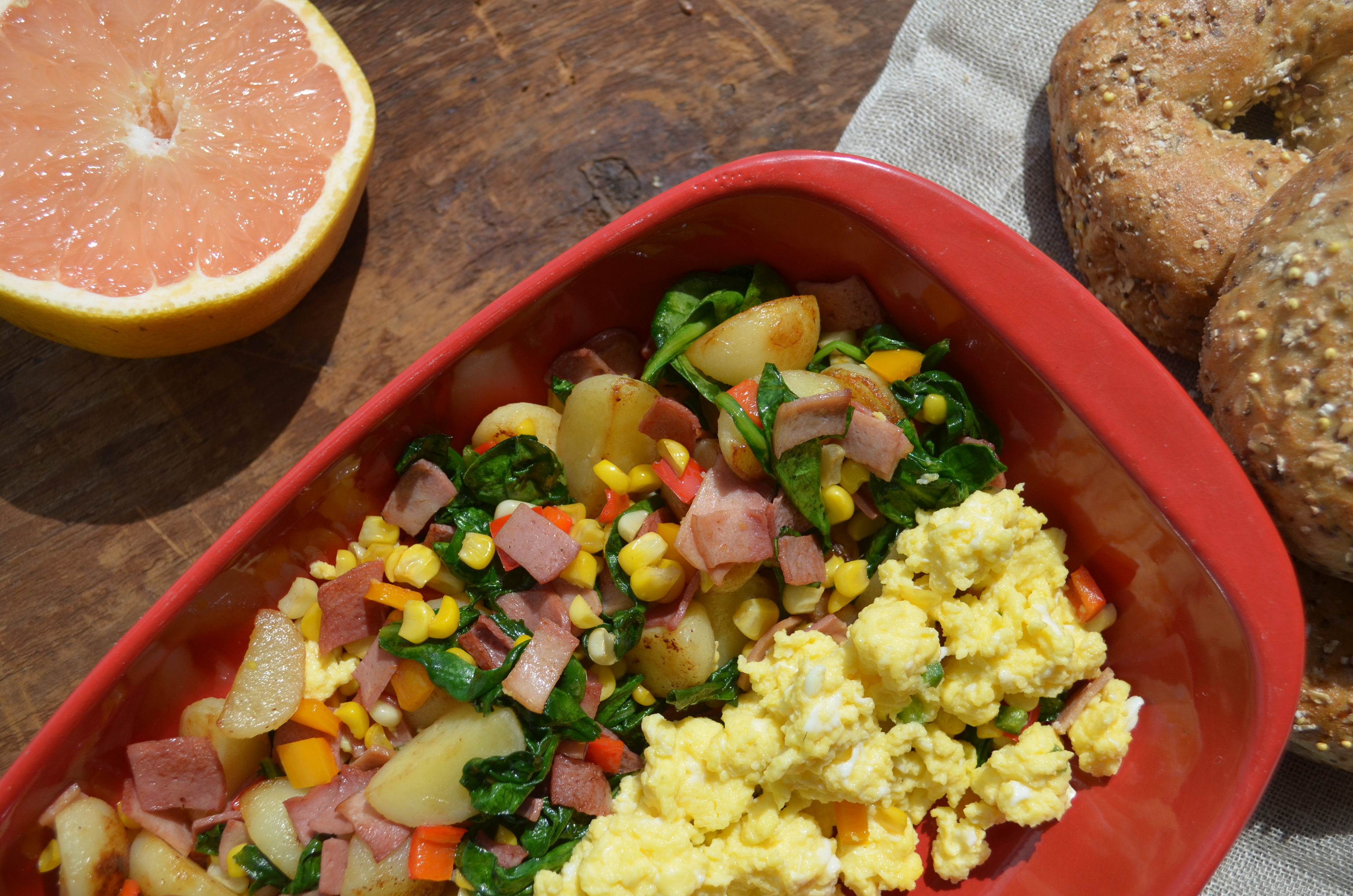 Prep Time:

15

Total Time:

30

Servings:

4
This recipe is great for using up any leftover vegetables from last night's dinner.
DIRECTIONS
In a pot, bring potatoes to a boil in salted water over high. Cook until potatoes are tender when pierced with a knife, about 10 minutes. Drain.

In a frying pan on high heat, add 2 tbsp of vegetable oil and the 2 tbsp of butter. Add the potatoes and cook until they begin to turn golden brown (about 4-5 minutes). Once golden, add the chicken strips, peppers, corn, onions, red-pepper flakes and cook until the vegetables soften. Season with salt and pepper. Add the spinach and cook for another 1 minute just allowing the spinach to wilt.. (these are frozen spinach, they are already wilted)

Crack the eggs into a bowl, add the milk and whisk them well.  In a non-stick frying pan on medium high heat add 1 tbsp (15 mL) of butter and allow it to melt. Add the eggs, using a spatula cook them until they begin to set

Serve the eggs on the side of the hash.
Ingredients
8 pcs (300 g) Mina Grilled Chicken Strips, diced

3/4 lb (340 g) small white potatoes, cut into 1/4

Coarse salt

3 tbsp (45 ml) unsalted butter

1 medium yellow onion, diced small

1 large red bell pepper, seeded and diced small

1 corn on the cobb, kernels removed

1/2 tsp (2.5 g) red-pepper flakes

1 package (10 ounces) frozen chopped spinach, thawed and excess liquid squeezed out

8 large eggs

½ cup (75 g) shredded mozzarella

1 tbsp (15 ml) 2% milk

¼ cup  (60 ml) grated parmesan

1 tbsp (15 ml) chopped parsley