Delicious & Convenient Recipes
Dinnertime is Mina Time™. Looking for Inspiration?
Find the perfect recipe for any occasion
Minced Chicken Goulash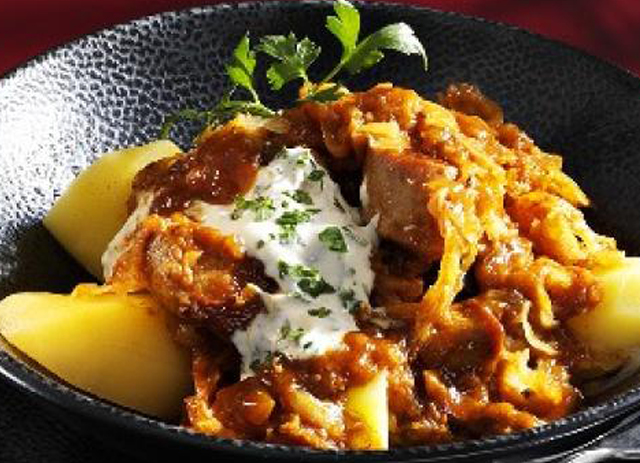 Prep Time:

05 min

Total Time:

40 min

Servings:

6
Lighten up a hearty family favourite by using extra lean minced turkey.
DIRECTIONS
HEAT oil in a large skillet over medium heat. Add chicken and cook 10-12 minutes, breaking up the meat with the back of a wooden spoon. Once no pink remains, add onion and garlic. Cook 2-3 minutes or until onion is soft. Stir in flour, paprika and cayenne. Season with salt and pepper. Cook 1-2 minutes.

STIR in tomatoes and vegetable broth. Using a wooden spoon, scrape up any brown bits from the bottom of the pan. This gives great flavour to the sauce. Simmer gently for 10-15 minutes, stirring occasionally. Season with salt and pepper to taste.

SERVE with a dollop of sour cream, chopped parsley and grated cheese.

Ingredients
2 tbsp (30 mL) Olive oil
1 Package Mina™ Lean Ground Chicken
1 Onion, diced
2 Cloves garlic, minced
1/3 cup (80 mL) Flour
1 tbsp (15 mL) Paprika
Pinch cayenne
1 (28 oz/398 mL) Can diced tomatoes
1 1/2 cups (375 mL) Vegetable broth
Salt and Pepper
1/2 cup (125 mL) Sour cream
1/4 cup (60 mL) Chopped fresh parsley
1/3 cup (80 mL) Grated Cheddar cheese