Delicious & Convenient Recipes
Dinnertime is Mina Time™. Looking for Inspiration?
Find the perfect recipe for any occasion
Jalapeno-Cheddar Corn Dog Muffins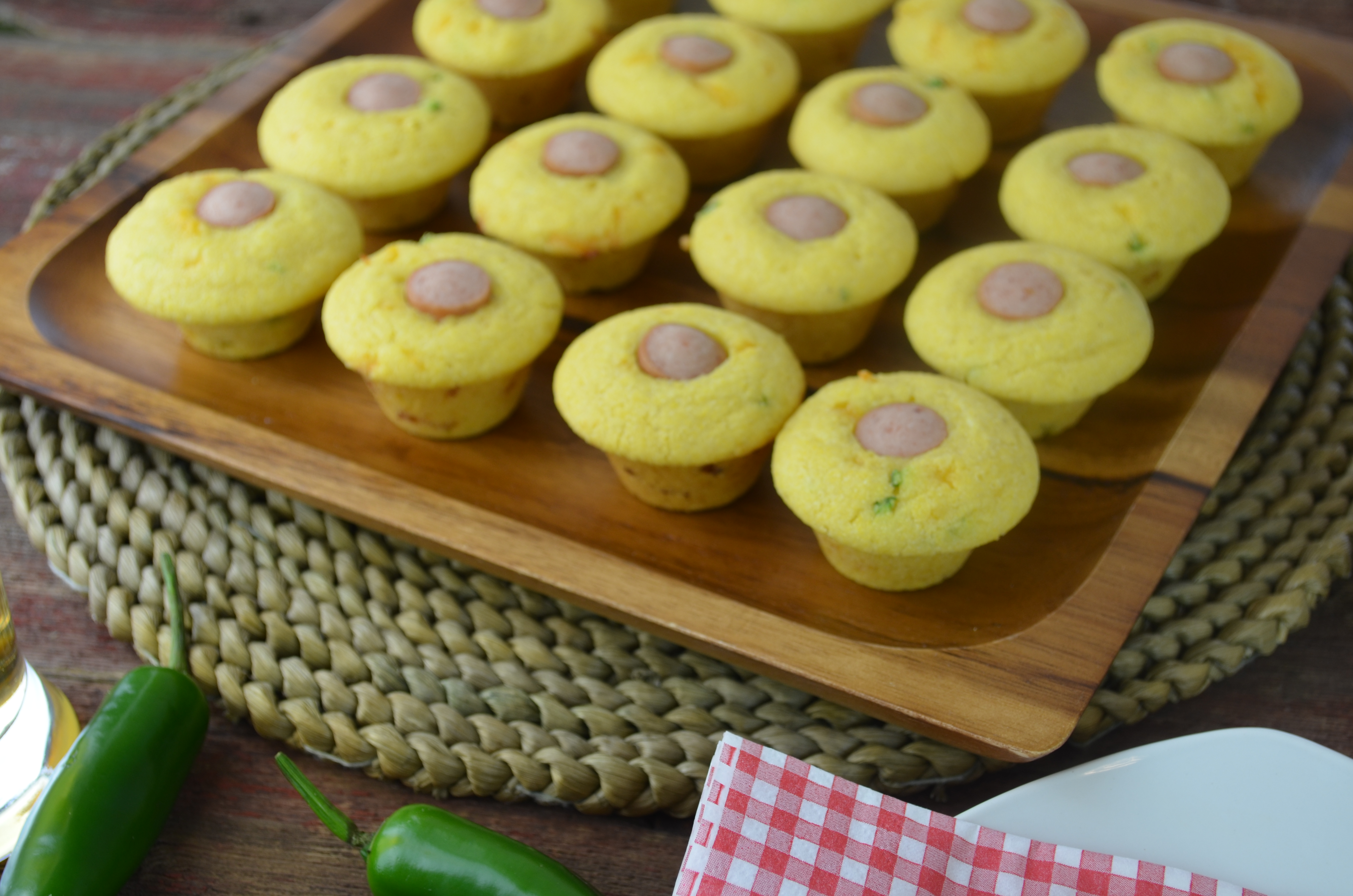 Prep Time:

15

Total Time:

30

Servings:

28
This is a spicy and easy rendition of the illustrious corn dog. These are going to be very popular at your Superbowl party!
DIRECTIONS
PREHEAT oven to 325°F (160°C). Lightly coat mini muffin tins with non-stick cooking spray. (Makes 28).

COMBINE all of the dry ingredients in a large bowl. Whisk together milk, honey and olive oil. Stir wet ingredients into dry to combine. Gently fold in jalapenos and Cheddar cheese.

SPOON filling into muffin tins to ½" (1.25 cm) from the top. Cut each wiener into six equal pieces. Press one piece into the center of each muffin. Bake in preheated oven for 12-14 minutes or until a toothpick comes out clean when inserted. Remove from oven and cool for about 5 minutes before turning out of the pans.

WHISK together the ingredients for the dipping sauce and serve with the warm muffins.
Ingredients
1 cup (250 mL) Flour

1 cup (250 mL) Corn meal

2-5 tsp (10-25 mL) Baking powder

1 tsp (5 mL) Kosher salt

3/4 cup (175 mL) Milk

1/3 cup (80 mL) Honey

1/3 cup (80 mL) Olive oil

1 Jalapeno pepper, seeded and finely diced

1/2 cup (125 mL) Grated Old Cheddar cheese

5 Mina Chicken Wieners

SAUCE

1/4 cup (60 mL) Yellow mustard

2-3 tbsp (30-45 mL) BBQ sauce

3-4 tbsp (45-60 mL) Hot Sauce