Delicious & Convenient Recipes
Dinnertime is Mina Time™. Looking for Inspiration?
Find the perfect recipe for any occasion
Chicken & Onion Stuffed Pita Bread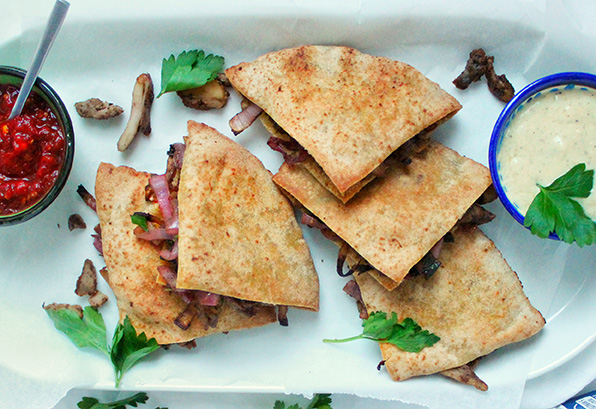 Prep Time:

10 min

Total Time:

25 min

Servings:

6
Crunchy on the outside, with delicious caramelized onions and chicken on the inside! These stuffed pitas are so easy to make and feature a delicious middle eastern spice that will take them to the next level: Sumac!
DIRECTIONS
Start by preheating your oven to 400F.

Thinly slice the red onion and adding it to a non-stick pan coated with the vegetable oil on medium heat.

Cook the onions for 5 minutes until soft, and add the sumac, salt and pomegranate molasses if using. Mix together and cook for a further 5 minutes.

Meanwhile, in a non-stick pan, heat up the chicken shawarma per package instructions. Once ready, add to the onions and mix together. Taste and adjust for seasoning.

Cut up the pita bread into equal quartered pieces and lay on a parchment lined baking sheet.

Brush the inside of the pita bread with some olive oil.

Stuff the pita pieces with the chicken and onion mixture and lay on the baking sheet. Once all pitas have been stuffed, brush the outside of the pita generously with olive oil on both sides.

Place in the oven for roughly 10-15 minutes until golden in colour.

Serve with the Mina Halal shawarma sauce and hot chilli sauce.
Ingredients
1 Red onion

½ tsp (2 mL) Salt

3 tsp (15 mL) Sumac

3 tbsp (45 mL) Vegetable oil

1 tbsp (15 mL) Pomegranate molasses (optional)

¼ cup (60 mL) Olive oil

1 and ½ 8" Pita rounds

1 box Mina Halal Shawarma Chicken

Parsley for garnish